Payment options
If you order through the website, you can choose from Credit Card, PayPal, AfterPay or iDEAL, among others.


iDea

l

Rabobank, ING, SNS Bank, Fortis Bank, Postbank and ABN Amro account holders can pay very easily and reliably via iDeal. When you checkout your order you can indicate that you wish to pay with iDEAL. After placing your order you will be redirected to your own bank where the payment order is ready for you. You will be asked by your bank to fill in some information and you authorize the payment. The amount is directly debited from your bank account and we are immediately informed that the order has been paid.

Sofort Banking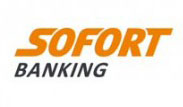 SOFORT Banking is a popular payment method in Germany and is available in 10 countries in total. You can enter your personal bank details in the SOFORT environment and the payment will be transferred. A separate SOFORT account is not necessary. Your bank ultimately makes the payment. SOFORT is the best known payment method in Germany after credit cards.


Belfius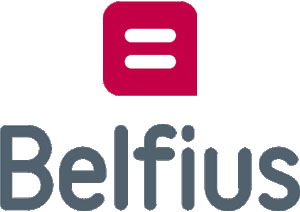 As one of Belgium's largest banks, Belfius provides its customers with its own payment solution. This enables Belfius customers to make real-time payments in their familiar banking environment. The information such as beneficiary, amount and description are provided in advance, which eliminates the risk of unsuccessful transactions. Payments made via Belfius Direct Net are guaranteed and the status is immediately available.


Mistercash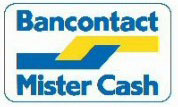 Are you from Belgium? Then you have the possibility to pay via Mistercash, this payment method is very similar to iDeal. Mistercash is by far the most popular payment method in Belgium. To pay with Mistercash, you will need your Mistercash card number and expiration date. This will take you to the login page of your bank where you can login and complete the payment.


Bank transfer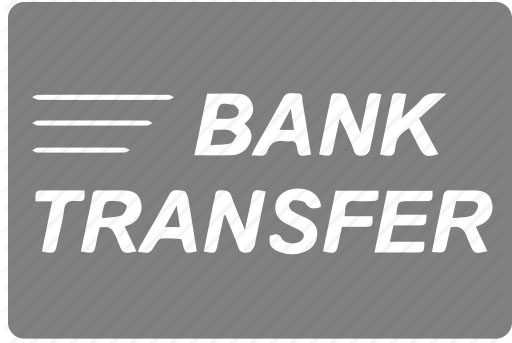 You can easily pay your purchases at Outdoormeals.com by bank transfer. After you have confirmed your order you can choose to pay by bank transfer. Here you can check your email address again and confirm. After this you will receive an email with all the information to transfer the payment. Please make sure that you copy the unique payment reference correctly.
Note:
If you choose to pay by bank transfer, the delivery time will be 3-5 working days longer than normal because of the processing of the payment. Only when the payment is received by us the order will be shipped.

Credit car

d

Do you have a credit card and would like to pay with it? We accept Visa, Mastercard and American Express. To be able to use this payment method, choose payment by Visa or Mastercard in the payment menu and fill in the card details.
PayPa

l
Through our partner PayPal you can pay securely with your own PayPal account.
Riverty (formerly Afterpay)


Riverty - Digital Invoice (Netherlands) riverty carries out the entire after-payment process for Buitenensportvoeding. nl. This means that you will receive a digital invoice from Riverty via e-mail to pay for the purchased product(s). You can pay at Buitenensportvoeding. nl with a digital invoice up to an amount of € 200.- if you are paying for the first time via Riverty. Are you already known to Riverty you can pay up to an amount of € 2500 .-.In order to approve your request to pay with digital invoice Riverty performs a data check. Riverty maintains a strict privacy policy as described in its privacy statement. In the unlikely event that your request for payment by digital invoice is not authorized, you can of course pay for the product to be purchased with another payment method. You can always contact Riverty if you have any questions. For more information, please refer to the consumer section of the Riverty website.
AfterPay - Digital Invoice (Belgium) AfterPay executes the complete payment process for[webshop url]. This means that you will receive a digital invoice from AfterPay via e-mail to pay for the purchased product(s).To approve your request to pay with digital invoice, AfterPay performs a data check. AfterPay applies a strict privacy policy as described in itsprivacy statement. In the unlikely event that your request for payment by digital invoice is not authorized, then you can of course pay the product to be purchased with a different payment method.You can always contact AfterPay with questions. For more information please visit theconsumer sectionof the AfterPay website.
AfterPay - Authorization (Netherlands) AfterPay executes the complete payment process for Outdoormeals.com. At Buitensportvoeding .nl you can pay with a one-time authorization up to an amount of€ 200.- if you pay for the first time via AfterPay. If you are already familiar with AfterPay you can pay up to an amount of € 200.-. To approve your request to pay with a single authorization AfterPay performs a data check. AfterPay maintains a strict privacy policy as described in its privacy statement. In the unlikely event your request for payment is not authorized, then you can of course pay the product to be purchased with a different payment method. You can always contact AfterPay with your questions. For more information we refer you to the consumer section of the AfterPay website.